Second post for today... with some important and urgent news...
Due to their popularity and long supply lead times....which has resulted in many back order situations over the past few weeks...
Stampin' Blends alcohol based blending markers will be made unorderable beginning on Friday, 23 March, 6:00 p.m. (GMT) ...
Which means that tomorrow (or today if you are reading this on Friday!) is the last day you will be able to order Stampin Blends until later on in May... for which more details will be released as and when available...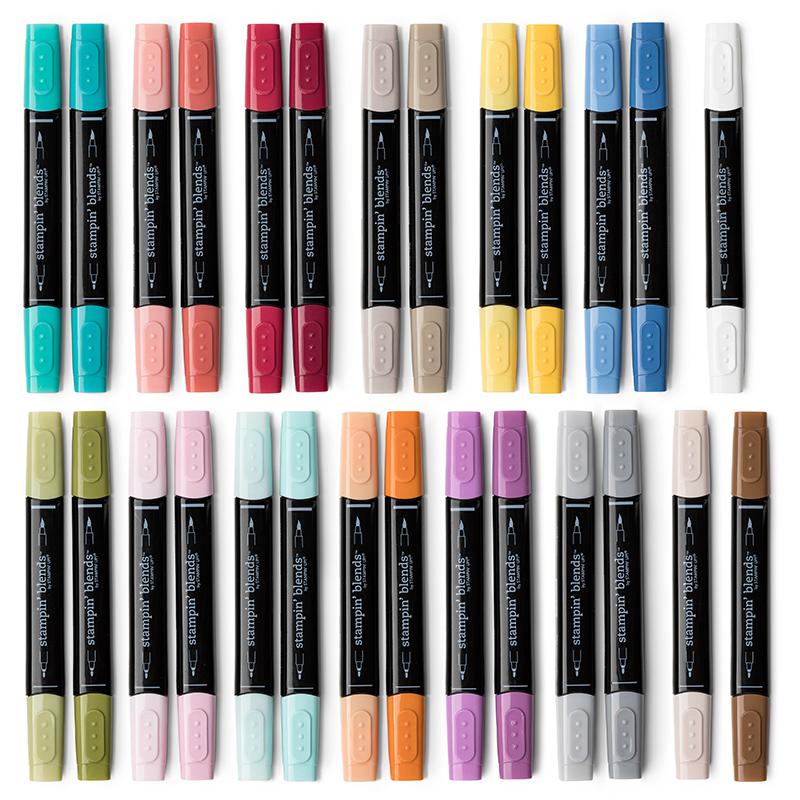 This affects all versions of the Stampin Blends... the whole Collection, the duos and the singles... A few colours are already out of stock... they will just follow direct to you later... as and when they come into stock...
So if you have been thinking about purchasing any of these wonderful alcohol blending marker pens... please do it now!!
Want to maximise the value you get with the Collection RRP £108... then sign up with Stampin Up here... as you would get 2 extra free stamp sets as well as have another £22 of free product to select... more details/ideas on this option here...
Or if you would prefer just to order... you would also get 2 free Sale A Bration items (or one Level-2er) with the whole collection
RRP £108
... though you can order one, two or however many you would like... all £4 each... so 12 would get you one free Sale A Bration item...
Here is the direct link to the collection on my On Line Store...
Or here is the direct link to all the options (singles, duos and collection) if you prefer to pick n mix at £4 each...
Please remember to add this month's host code
6EVXZYDQ
(
if your order is under £150)

... for an extra gift from me... PLUS a £4.95 postage refund cheque from me too...
if your order is over £60.
If your order if over £150... then please select your own Stampin Rewards... you will still get the gift and postage refund from me
Gift and postage refund cheques will follow in about a fortnights time...
Happy Blending!