I have been asked by a few people to have a good honest look at the bundles.. and decide on a Top 10 List...
Boy was this hard... especially with the split of all components retiring and those with the components carrying over come 1st June but with no discount... but here goes...
First up... stands out all on its own... Letters For You!
If you want the stamps as well as the dies... now is REALLY the time!! As otherwise you never will... these are top of my most essential dies ever list - they are used virtually every day - and I would not be without them... but yes they cost!
So as a one-off Craft Spa special for you during APRIL only... Bundle RRP £119.50... Order the bundle via me for just

£99

(using your credit or debit card). Bear in mind the dies alone are £89. Contact me here to order or for more information.
So firstly The Top 5 in bundles where everything will go!
Nailed It ...
Can't believe this one doesn't carry over... Dies all gone but the stamps are still available... and the images are quite easy to cut out by hand after all...
Wood
mount £26.
Clear
Mount £19.
Balloon Adventures...
Stamps
only reduced from £24 to £19.20.
Balloon Pop Up dies
£30 to £21. Which makes the 2 parts just £40.20...so buy them separate!
I have been very surprised how much I have used these stamps as the greetings alone are brilliant... and the Pop Up die is just cool!
So Detailed/So In Love...
These So Detailed
dies
have been very popular round here... and they are now reduced to £21 from £30... so now is the time! And both the wood mount (£21.25 from £25) and clear mount (£13.50 from £18) mount So In Love stamps are reduced too.. so again buy the 2 parts separate if you desire... the stamps being useful but not essential in my opinion! Though great for wreaths!
Custom Tee...
Again amazed these have not carried over... so much you can do with them... and for so many events/ages... and though not totally me - I was really looking forward to having a good play with them as I have a long list of things to try out... and do bear in mind that they have been my 2nd most popular selling bundle...
And lastly in this Top 5....
Special Reason
... (though I have just spent 10 minutes arguing with myself that it should be Basket Bunch as I used that one a lot more!! Read more about that one
here
...)
Again it is the
Stylish Stems dies
that have proven most popular... and a really good price at £16.80 from £28. Though the flower and leaves stamps do complete the package in my opinion... maybe worth buying the clear mount stamps too at just £14.40 (from £18) as I do think you get a lot for your money with both...

Second up... bundles currently available with the 10% discount... but no such discount after 1st June... oh gosh pick just 5...!
Dragonfly Dreams...
Floral Phrases...
Trust me on this one!!! You will be wanting it all after 1st June if you haven't got it all already... Discounted Bundles
Wood mount
£44.
Clear Mount
£37.75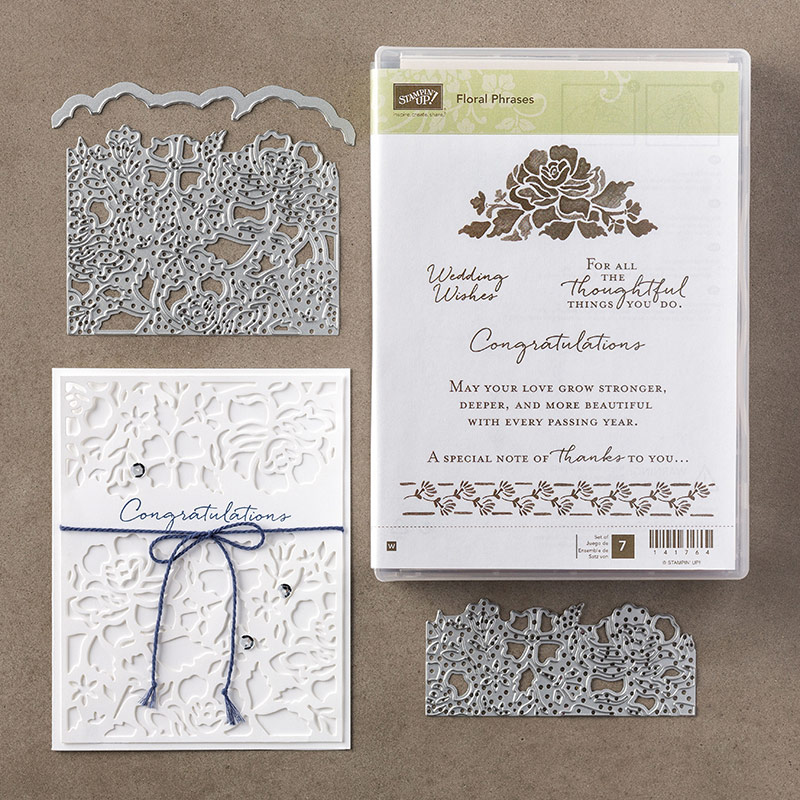 Jar of Love...
Flourishing Phrases...
Falling Flowers...
So those are my Top Picks!
Go
here
for the full bundle lists... I am sure there will be others on your Want List...
Or... know what you want... just
go here
for my Online Shop... but please remember to enter
Stampin Rewards/Host Code JU9WH4MV
for orders under £150...
Or - local and can collect - send me your order & payment prior to 29 April for my 1st May order.