It may be the last day of the Easter break... but these Easter focused stamps and dies are useful at other times of the year too... especially the grass, flowers, basket & small balloons (ie eggs upside down!)... and are currently reduced on the Retiring List... so please be sure to snap them up fast!
Here is a quick round up of some of the Easter projects I used them for... and I made a matching Happy Birthday card too...but the photo escapes me for the moment...
And here are the product details...
Basket Bunch stamps
reduced from £19 to £16.15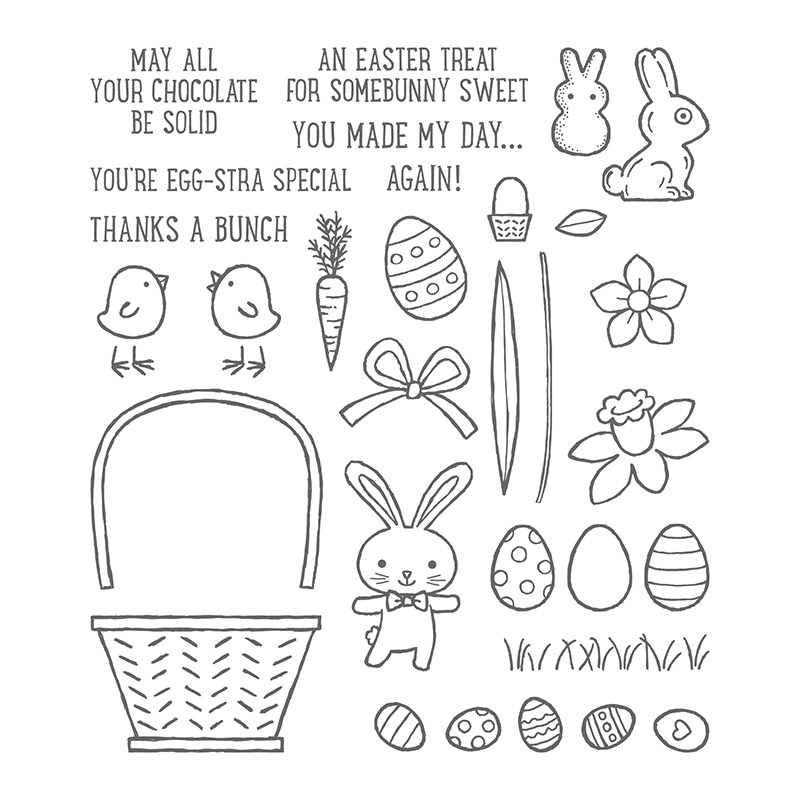 Such fun...