May seem like a funny little photo... but just something I wanted to quickly share with you today... and it would have been well into next week if I waited until I had made it into a full project!
The
Stampin Blends
in their light and dark duo format are designed to give you seamless blending in 12 of the Stampin' Up! colours... but there is no reason why you can't blend different colours when you need more variety... infinite possibilities!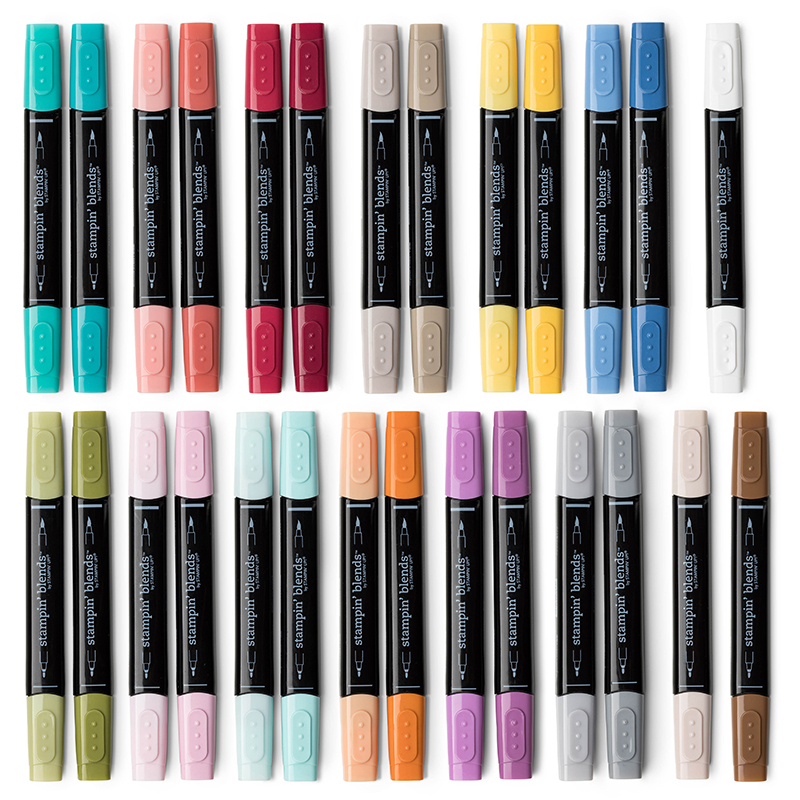 So take my little pot of succulents here... I needed more than a couple of greens to make my display more interesting and life-like... so I grabbed 4 Blendies - Old Olive in dark and light... and Night of Navy in dark and light...
Front right - just light Old Olive
Front left - blended dark & light Old Olive
Back right - dark Night of Navy plus dark Old Olive
Back left - light Night of Navy plus light Old Olive
The pot is just in the dark and light Night of Navy in the alternate stripes...
Live in the UK? Want your own Stampin' Blends?
Click here for ordering options
- including my 3 month Stampin' Blends Club - exclusive to The Craft Spa...
Image is from the
Just Add Color
Speciality Paper pack... which is fabulous for a bit of colouring therapy with the Blendies...
And now as promised... more information for you about the
Stampin Blends
... in the form of a video Web Series... click on the relevant image (or highlighted title/link) to be taken straight to the relevant video on You Tube...
Basics of Blending
Color Lifter & Skin Tones
Stampin Blends - Features & Benefits
Color Me Happy Kit