So I have been asked a few questions on the creation of my
Painted Poppy
notecards with splatters .... so I thought it easiest to just make another, take some photos and come back to share!
So colourwise... I used Pretty Peacock, Seaside Spray and Granny Apple Green on this and most of my other Painted Poppies samples but Poppy Parade (instead of Pretty Peacock) on the first version shared (as shown below but first
shared here
with more product details and images...
No masking involved...
I
stamped off the Seaside Spray (sky) splatters ie ink up stamp, stamp on scrap paper, then stamp onto card...
But I didn't stamp off the Granny Apple Green (grass) splatters - I just stamped twice/thrice without re-inking ...
(1) Die cut label ( this label is in the co-ordinating
Painted Labels dies
)
(4) Stamp Granny Apple Green splatters to bottom NB stamped twice
(5) Using stamped label for required positioning on card... ink up and stamp Seaside Spray and Granny Apple Green large splatters directly onto notecard to left hand side... you can see better in the 3rd photo below...
(6) Colour in flowers and leaves using Stampin Blends
(7) Adhere stamped label to card using 3D foam Stampin Dimensionals
(8) Finish off with
a hand cut
Label Me Bold
greeting (in Pretty Peacock/Poppy Parade)
And then I used the same technique on this card...
With the extra touch of the
Enjoy Life
grass image (in Granny Apple Green)... over the "grass splatters" for extra definition... ie Top Left image below...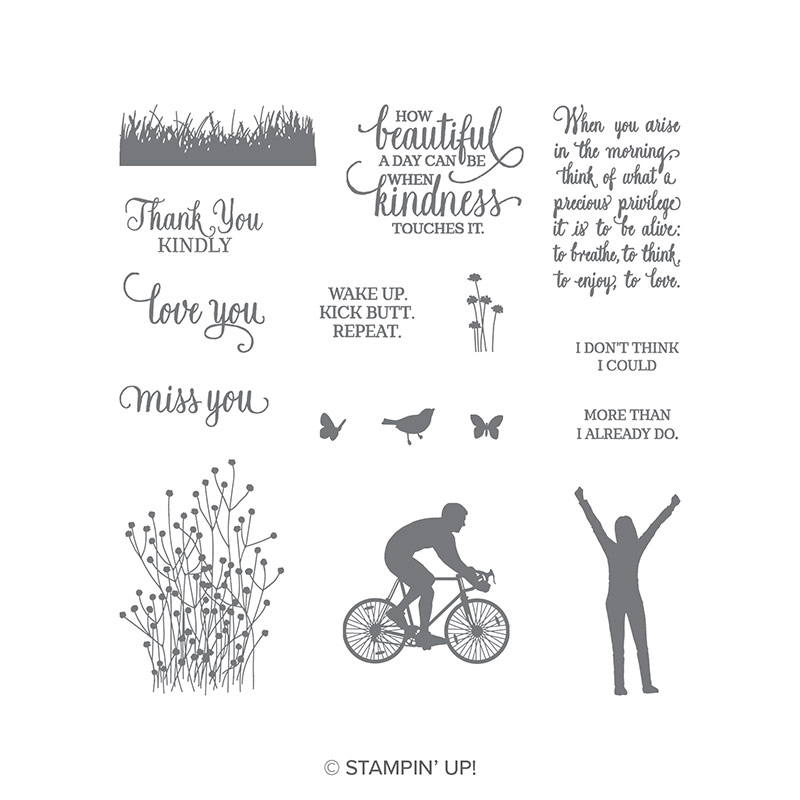 And I will be back soon with a tip for the shaped card mat behind that Painted Poppies/ Labels die cut label on this last card!