Available from today... a wonderful new modular storage system from Stampin' Up!.... called simply
Storage by Stampin' Up!
But first... as you may miss it on the flyer below... some lovely
Floral Grid Paper
too... only available while supplies last!
Note that there are no inches or centimetres measurements on this gorgeous A3 sized Grid paper...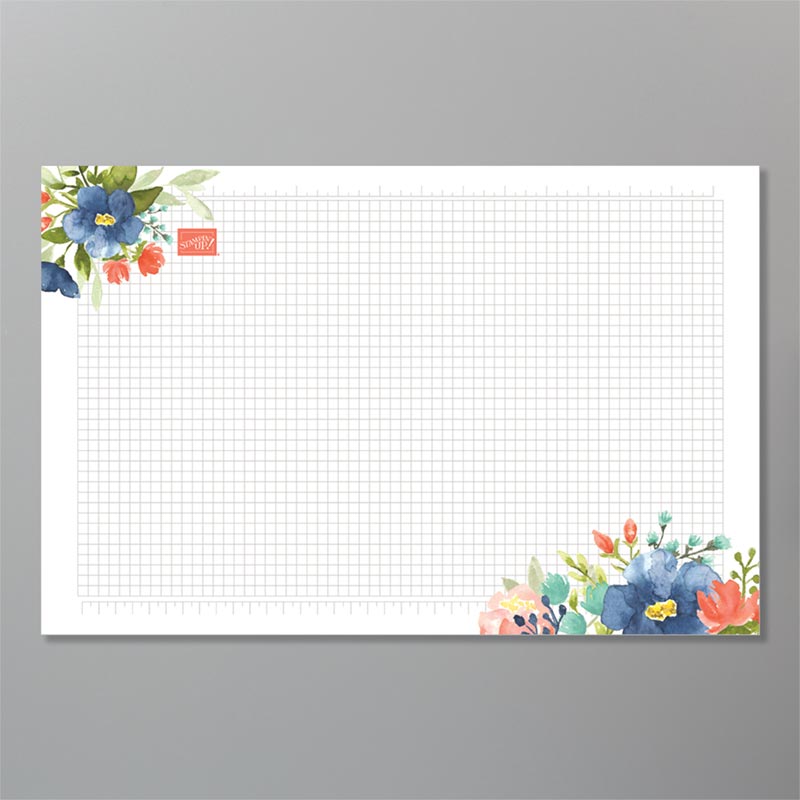 But back to the main event...
STORAGE by Stampin' Up!.
... From this to this...
Click on the icon below to see a longer video of the system in action...
And click on the pictures below to load up the flyers with more information...
For more information on options & pricing
And on likely configurations...
And for those of you that like all the details... the Q&As...
No. The Ink Pad & Marker Storage Trays are designed to fit our new-design Stampin' Pads only.
No. Our modular storage products are designed to sit on a table (or similar flat surface).
Both. We designed these modular storage products to be free-standing and stackable, so you can customise your crafting space to work best for you.
No. When you insert an ink pad into a storage tray, a small portion of the ink pad will stick out. We designed it this way, so your ink pads will be both secure and easy to access.