And you have a perfect match... for a simple, quick but stylish card...
Love it when that happens...
And a card that I couldn't have made before (well not without a lot of faff ... and lots of potential for going wrong!!)
So this is what you get when you use your new
Rectangle Stitched dies.
..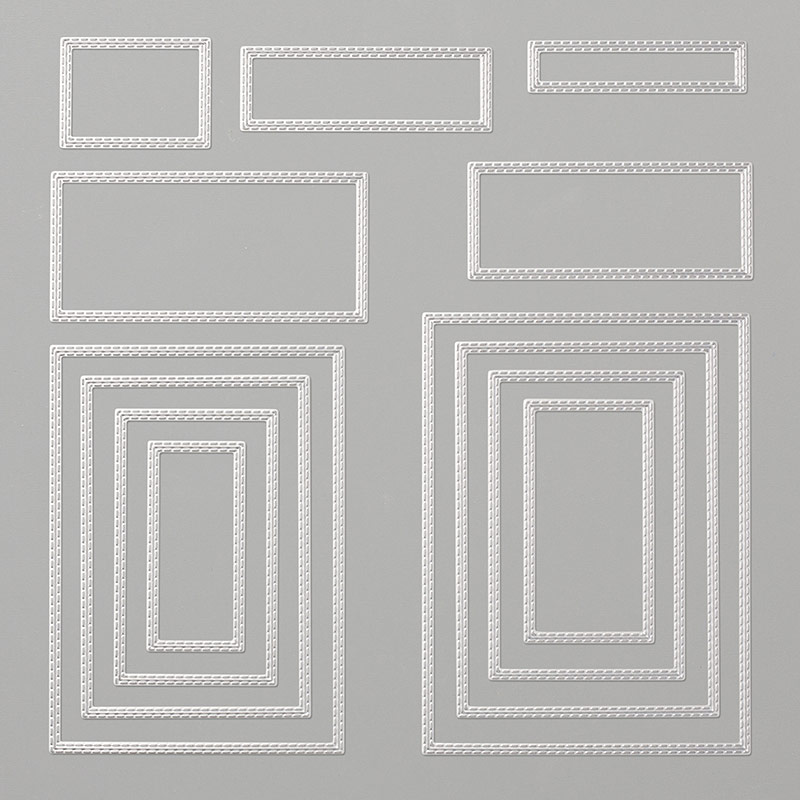 With your old and well loved
Flourishing Phrases
...
Though I have to admit that the flower to the top left has been added to cover a boo-boo!! The flower being cut within the flower (see bottom left) to make it smaller than the original... along those inner "guidelines" you can see.... as the original design is far too large for the notecard...
As yes... on the very last finishing touch of the card... I inked and stamped my pair of leaves the wrong way round at that corner... you should have heard me scream... especially as it was the second card I made today with a last minute boo boo! I then gave up after these two for today!!!
Along with your
Gold embossing powder
,
Versamark Ink
,
Heat Tool
and
Embossing Buddy
! On a ready made
Whisper White Note-card & Envelope
(20 per pack) ... Simples!
So I will be back with another version (as I love the design!) and the details another day... as I don't need to confuse you with something that went wrong!
Just click on the relevant pictures below for catalogues and/or more information...
If you are ordering today... do remember to add the Host Code shown below to earn yourself a gift and help support The Craft Spa at the same time...
Please note that this host code is relevant to today's blog post date... it does expire and change over themonths... but the current code is always shown at the top right hand side of my blog...
Current Catalogues & Products