So whilst I was busy creating for the Neutrals Global Stamping Friends
Blog Hop post
... I needed one of these to go in that days' post... and so here it is...
Even simpler than all those gone before.. just
Gray Granite inking
with a touch of
Night of Navy
in the greeting...
And I just happened to have a
Colourful Seasons
Night of Navy flower stamped cut & ready at the side of me...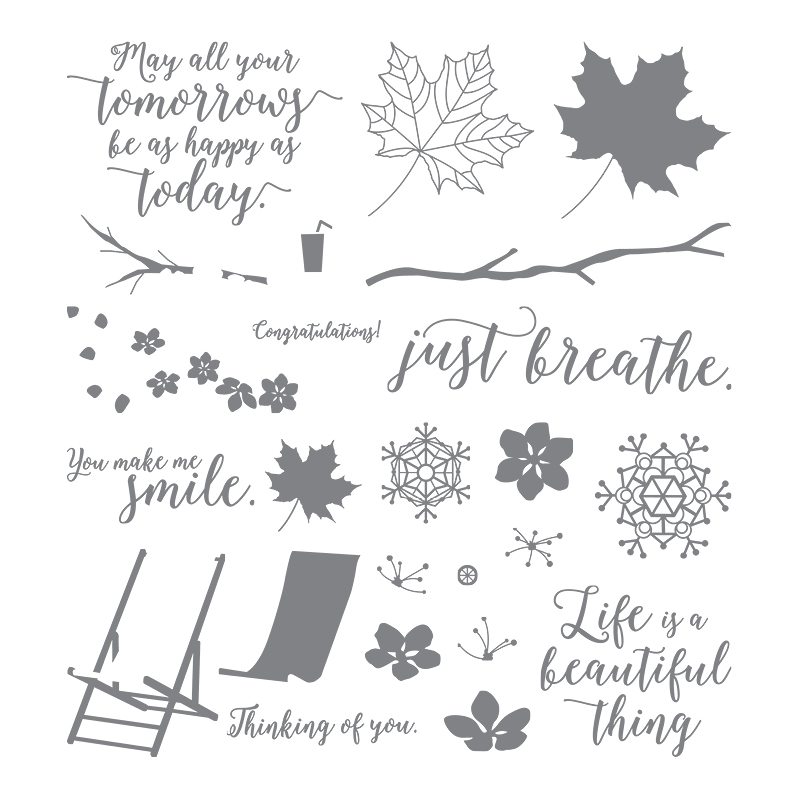 Though I could have used a cut-down Flourishing Phrases flower if I hadn't happened to have had that flower sitting there!
Click here for more details
on the cut-down flower....
Really had forgotten how good the
Flourishing Phrases
stamp set is... and the
Colourful Seasons
too!
Card & mats the same as in
yesterday's post
...
And more on these lines tomorrow... much more!!
Just click on the relevant pictures below for catalogues and/or more information...
If you are ordering today... do remember to add the Host Code shown below to earn yourself a gift and help support The Craft Spa at the same time...
Please note that this host code is relevant to today's blog post date... it does expire and change over themonths... but the current code is always shown at the top right hand side of my blog...
Current Catalogues & Products