Hello and welcome to the April Jems Blog Hop... featuring Memory Making aka Scrapbooking... to Treasure Those Memories...
Now scrapbooking is something I haven't done for ages!! And I used to really enjoy those classes....
So for today I have two pages for you ... and this maybe the only opportunity you get to see me!! As I am incredibly camera shy!!!
Albeit these photos being taken over 20 years ago on my wedding day! Gosh don't we both look young!!!
And I have to laugh at the word Smile... which is just one of the large stickers in the pack... that I have stuck to the top of a large photo... and that photo is stuck onto the top of some of the pockets rather than cutting a large photo up and inserting into pockets (as per the TOGETHER photo to the right)
As the memory comes flooding back ... of my mother-in-law telling both of us off on the day for smiling and laughing too much!!! Isn't that how a wedding day should be!!?? Though I have to admit that the biggest laugh was when I had to say Jon's middle name for the first time... and I kind of shouted it... and then we both got uncontrollable giggles!!! Yup... right in the middle of the wedding vows...
I used the
Petal Passion card pack
...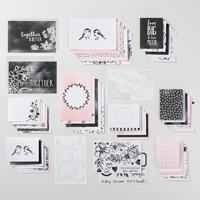 Just one of the fabulous
Memories & More range of products
stocked by Stampin' Up!
Memories & More is so easy to do... find your photos... pop cards and photos in pockets... add a few stickers and transparencies that come with the kit... and 10 minutes later memories saved...
This kit also co-ordinates with the
Petal Passion 12x12 papers
...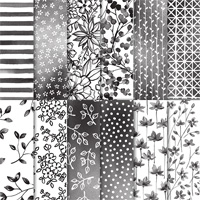 So you can easily mix traditional 12x12 scrapbooking with Memories & More photo-pocket scrapbooking... What's not to love?
And here is a lovely photo of the full
Petal Passion suite
from the SU! display boards... spot that you can add any colour to liven things up as you require... I think there may a bit of So Saffron added to my pages next week...
So it is now time to say Goodbye... and pass you onto the lovely
Lynn
... just click on the big arrow below to go straight to the post...
Worth a quick trip around... as there only a few of us taking part as many of us demos are away celebrating together at the Stampin Up! On Stage event as this posts...
Yes by the time you read this... I will have seen the new catalogue!!! Happy dance!!!
Oh and just in case of any link problems that we won't be able to sort on Saturday... as we are in a busy room of 500-600 UK demos... here is the full list for today's Blog Hop...