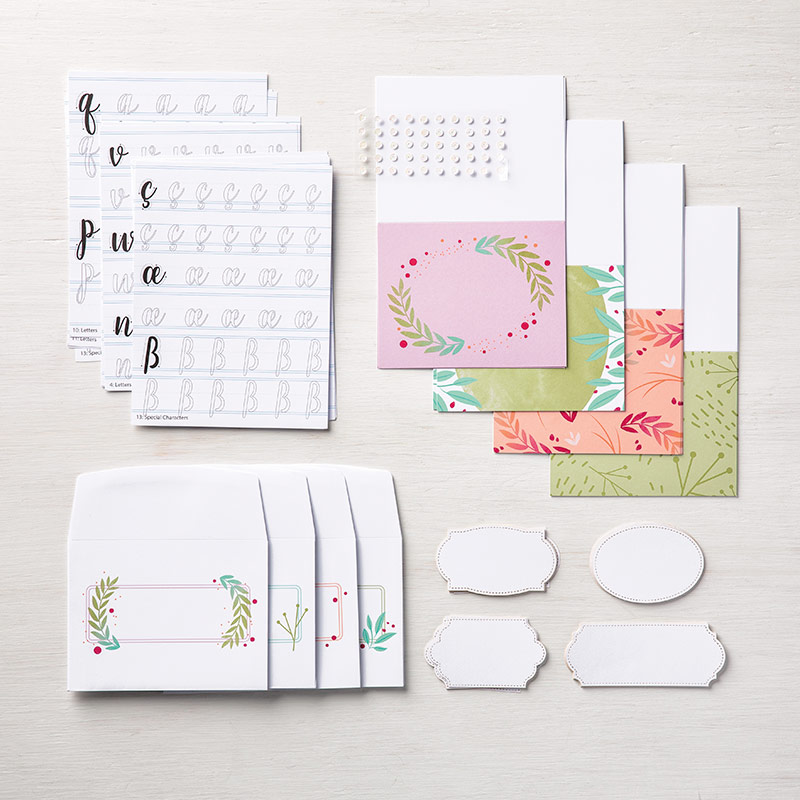 Have to pop on and highlight this set... as I think it is well & truly en vogue & very clever...
En vogue with the very popular creative theme of the moment of calligraphy...
And very clever in that you can learn & practice calligraphy with the kit... but you can also "cheat" with the words in the stamps!! Yay!
Click on the picture below to go straight to the
product video
...
First up the lovely
Calligraphy Essentials stamp set.
.. which I have had first play with today... and I am loving it... so be sure to carry onto the end of this post for my creative share including a new simple technique to make the words pop...
Wonderfully large sized words... perfect for cardmaking, scrapbooking and home decor... Available in both
clear
and
wood
mount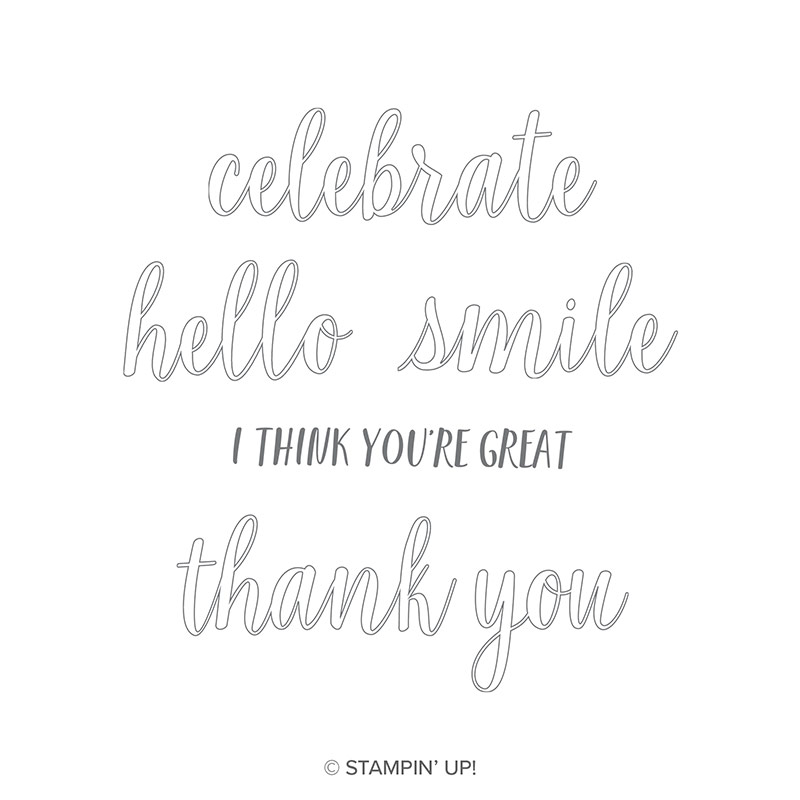 Learn modern script calligraphy while creating a selection of hand-lettered cards. What's not to love...

* Makes 16 cards, 4 each of 4 designs
* Folded card size: 4-1/4" x 5-1/2" (10.8 x 14 cm)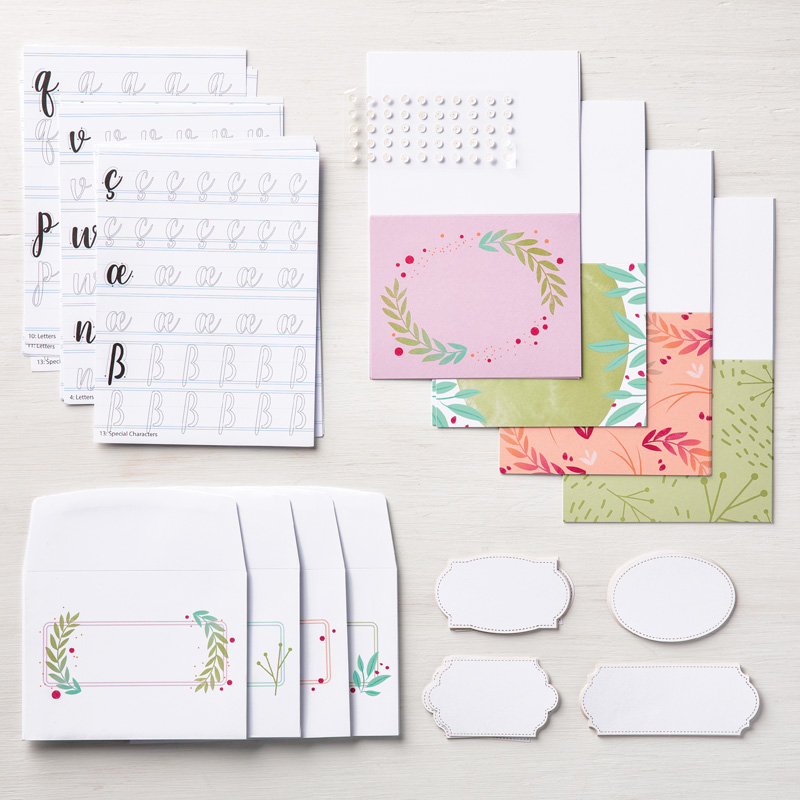 Kit includes:
* 16 printed card bases and 16 printed envelopes
* 8 sheets of laser-cut labels
* 13 calligraphy practice sheets
* 50 adhesive-backed sequins.
Coordinating colours: Coastal Cabana, Grapefruit Grove, Lovely Lipstick, Pear Pizzazz
Finished off with the co-ordinating Marker Pen duo in new Lovely Lipstick & returning Coastal Cabana
And so back to my first play.... using a bit of Blender Pen ombre technique... as I have just called it!
I am sure that I will also be using the Stampin Blends a-plenty with these lovely stamped words.. but as they are not available right now... and I had just opened up my brand new
top up markers
... it seemed rude not to use
Many Marvellous Markers
... and I am very happy with the result...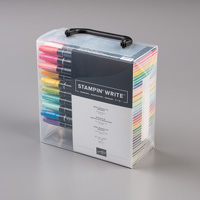 I embossed the panel with the gorgeous Lovely Floral embossing folder...
I used the paler colour Soft Sea Foam marker pen to colour in all the word...
And then the darker Balmy Blue marker ... to highlight the tops of the word...
Both to be found in the
Subtles Collection pack
...
I then grabbed my Blender Pen... and blended the colours ... though I have forgotten to take a close up!!! So look at the S in the picture below... which is the only one blended!!
And here they are all blended... Blender Pen Ombre...
More on this card - and a matching pair - another day! But I had to pop on and tell you about the Blender Pen Ombre technique straight away!!